…was awesome.  My first table at a show was a blast!  So much so that I booked another table for next year already.  The best part of the show was meeting so many people that love art.  A very special "thank you" to all the people that bought my book or even took some time to stop by my table for a chat.
I had the good fortune to sit between 3 unbelieveably talented people at the show.  To my right was Mark McDonnell, who kept me laughing for 3 days straight with all his crazy antics and note passing during class:
I could make a book with the number of post-it notes Mark passed to me over the 3 days.  Instead, when I sold enough of my own sketchbook I picked up this incredible book Mark was selling at the show: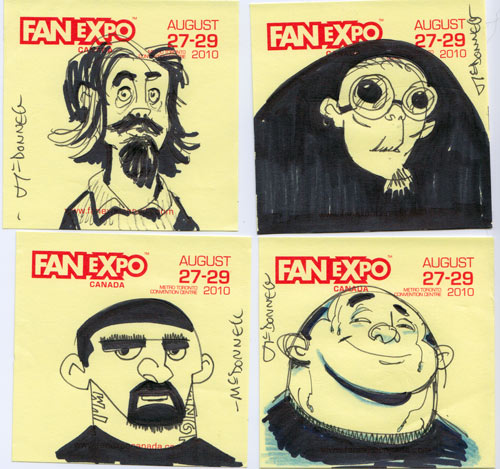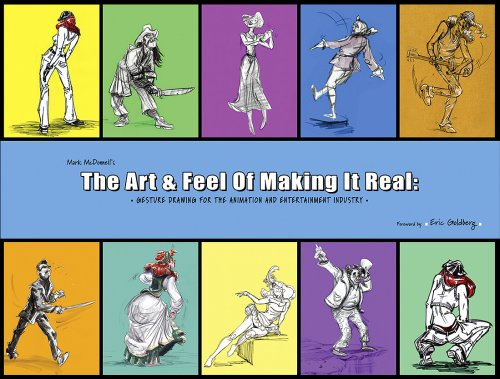 He gave me a chance to flip through his personal sketchbook as well during the show.  I was blown away… check out his site here
Then the table to my left, sat 2 of the most talented and popular local artists I think I have met.  Julie Faulkner and Brian Evinou.  Julie, was there promoting her new webcomic "Promises Promises" … it's awesome.  Go there… read and subscribe… then come back here and thank me.  Aside from that she was pumping out the most obscure requests for free sketches along with Brian 3 days straight…
Brian is like a people magnet.  I swear when the convention doors opened on Friday, the first person through them was there to see him.  I got the better end of the deal with a trade for his 2 books for my one (insert evil laugh here)
Here is Brian's blog.
After the show on Saturday we did the dinner & drinks thing at Fionn MacCool's.  Music sucked, burger was good, and the company was great!  It was one of my favourite parts of the show…
Looking forward to next years show already!!!