Giovanni Domenico Tiepolo
A number of years ago, I accidentally stumbled upon some ink washes done by Giovanni Domenico Tiepolo, while at a Singer Sargent exhibit in Ottawa. For the longest time, I could not remember this master artists name, and today I decided to do an exhaustive search through the National Gallery of Canada until I found what I was looking for.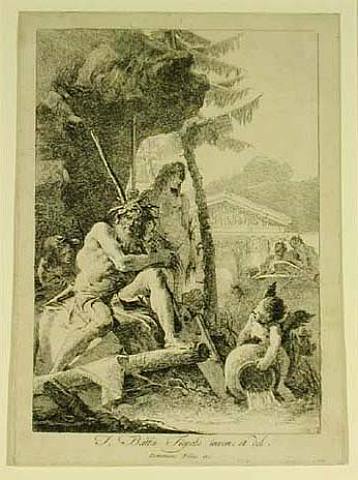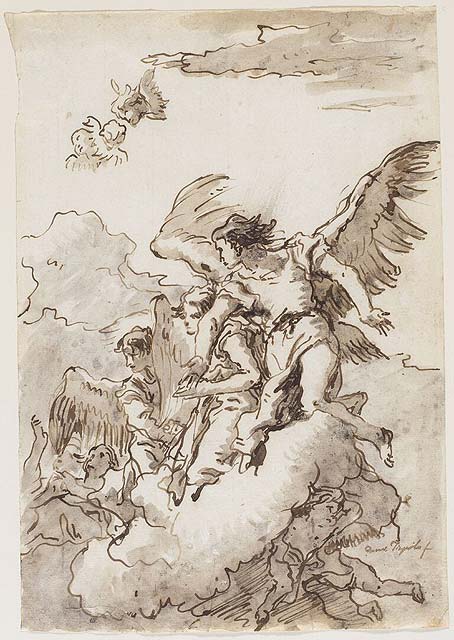 Domenico was born in Venice, studied under his father, and by the age of 13 was the chief assistant to him. He was one of the many assistants, including Lorenzo, that transferred the designs of his father (executed in the 'oil sketch' invented by the same). By the age of 20, he was producing his own work for commissioners.
His old man, Giambattist Tiepolo, kicked butt too.